Join our team! Find current job postings and learn how to apply online at greenbriercountyschools.org.

Enjoy a relaxing Spring Break April 15 - 22! We look forward to welcoming students back to school on Monday, April 25.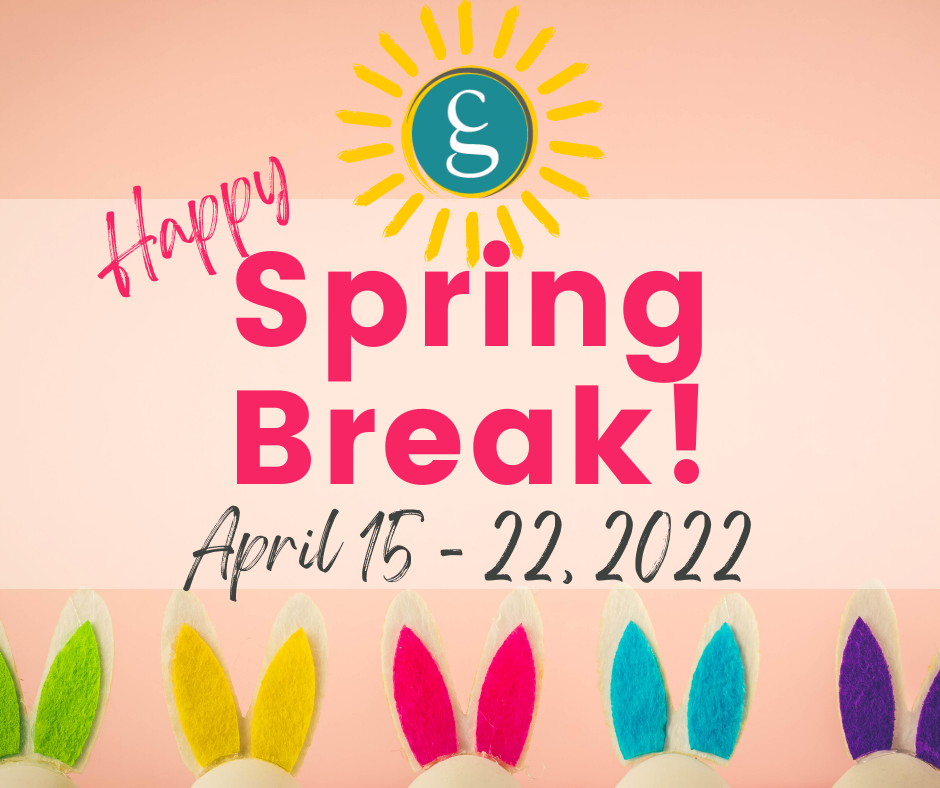 PK Enrollment will be held on April 4, 2022, at BOE Office at 197 Chestnut Street in Lewisburg from 9 AM – 3 PM and April 8, 2022, at Western Greenbrier Middle School in Crawley from 9 AM-3 PM. Please complete the online application first at greenbriercountyschools.org.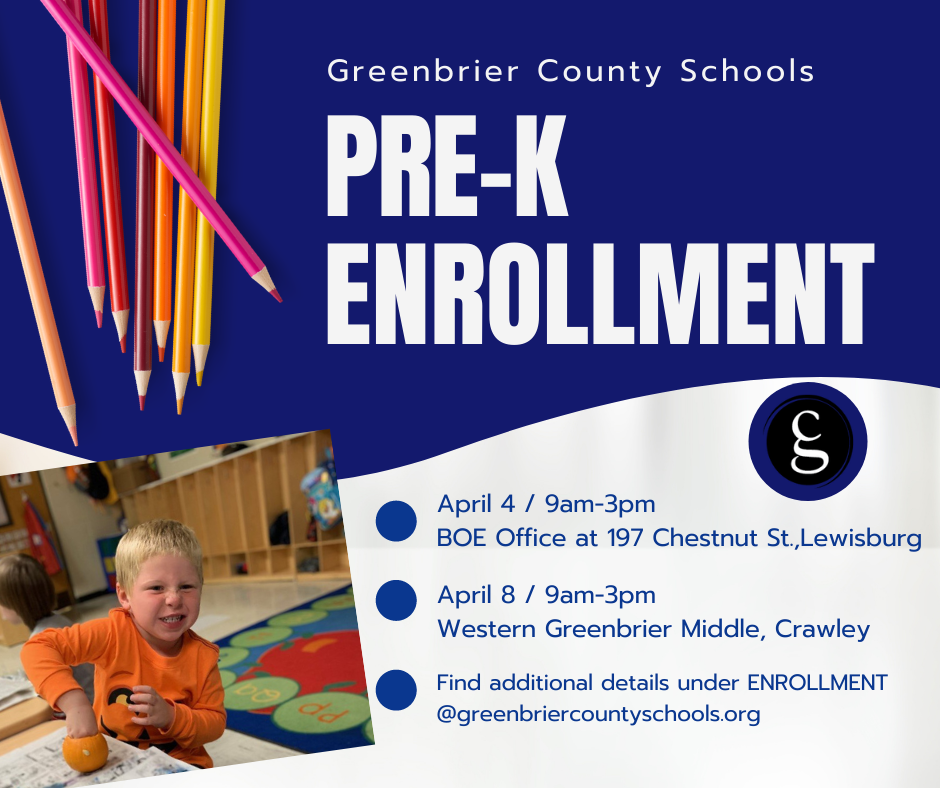 GCS reminds families that Wednesday, April 6, is a Professional Learning & Faculty Senate Day. Students do not report.