Superintendent's Message
9 months ago
Jeffrey A. Bryant
Superintendent
Greenbrier County Schools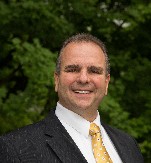 Dear Students & Families,
Successful people, regardless of occupation or walk in life, evaluate lessons learned from their experiences, good and bad, as opportunities for positive growth and development -- a chance to become more effective leaders and positive influences on their family, friends, colleagues, and community.

On March 13, 2020, the stark reality of the COVID-19 pandemic blindsided us, resulting in our schools' immediate closure and the transition to a remote teaching and learning model. School traditions and experiences long-cherished had to be canceled, leaving us all with a sense of sadness and disappointment for events and experiences that can never be recaptured.

This pandemic has shaken all of us to the core, but there is no doubt that the character and resolve of Greenbrier County citizens will lift us out of this adversity with a shared vision and unity. We will recover, and we will be all that much better because of it.

While obstacles and challenges remain, new opportunities have emerged. Rest assured, the commitment of Greenbrier County Schools to educational excellence remains unchanged.

It is a privilege to serve Greenbrier County as the Superintendent of Schools during this unprecedented time. Please feel free to call on me with your questions, concerns, or to request assistance.

Respectfully,

Jeff Bryant

Jeff Bryant

Superintendent