Greenbrier County Schools: Enroll with Us!
Enrollment Day - July 23, 2019
Eastern Grb. Middle School 10 a.m. - 6 p.m.
Enrollment Day - July 24, 2019 Western Grb. Middle School 1 p.m. - 6 p.m.
What to Bring
Two Proofs of Residency
State Issued Birth Certificate
Immunization Record
Five Year Physical (Kindergarten)
Relevant Physicals ( Grades 1 - 12)
Last Dental Exam
Child's Social Security Card
Custody Papers, if applicable
Name & Address of Previous School
2018-19 pre-K & Kindergarten Enrollment fair
Saturday, April 6, 2019 - WV State Fairgrounds - 10 a.m. - 5 p.m.
Please bring your child and required documentation and join us for a fun-filled event! It takes approximately 1 hour to complete the enrollment process.
Please refer to the Pre-K & Kindergarten sections below for additional information.
Pre-K ENROLLEES
Greenbrier County Schools conducts ongoing enrollment for the Universal Pre-K program. The link to register can be found at
here
.
After completing the online application, families should plan to attend our Enrollment Fair on Saturday, April 6, 2019, at the WV State Fairgrounds. The fair is from 10 AM to 5 PM. It will take approximately one hour to complete paperwork and register. Please bring your child (if possible) so screenings can be completed. Families should bring the following documents to the fair:
1. State issued birth certificate
2. Social Security card
3. Two proofs of residency
4. most recent physical and immunization record
5. dental
6. proof of income (2018 W-2s or 2018 Tax Return)
7. insurance card
Complete registration folders received by April 6, 2019, can expect a status letter to be mailed the first week of June. Please notify the Universal Pre-K office at 304-647-7105 if any information changes or to make an appointment for assistance completing an application.
Parents may contact Nancy Hanna, Director of Early Childhood Education, at 304-647-6470 with any questions regarding Pre-K registration.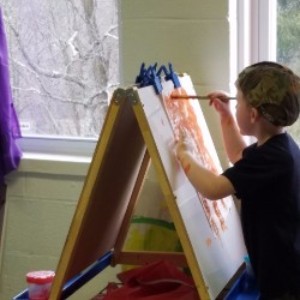 KINDERGARTEN ENROLLEES
Parents enrolling their child in Kindergarten should bring the following documents:
1. State issued Birth Certificate
2. Social Security Card
3. Two proofs of Residency
4. Five Year Physical and Immunization Record
5. Last Dental Exam
6. Custody papers if Applicable
Parents may contact Lynne Bostic, Director of Elementary Education, at 304-647-6470 with any questions regarding Kindergarten registration