Superintendent's Message
3 months ago
Jeffrey A. Bryant
Superintendent
Greenbrier County Schools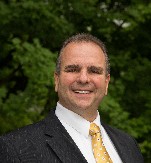 Simply said, the real action and important work of our school system take place in our thirteen Greenbrier County schools.
I have enjoyed the privilege of spending time at all of our schools in recent months and continue to be impressed by the immense school spirit and dedication to teaching and learning that is evident in our classrooms countywide. I have observed highly organized and efficient schools with students engaged in learning, teachers enthusiastic and animated in their teaching methods, and cooks, custodians, secretaries, bus drivers and maintenance staff busy at the task of serving students.
My appreciation for the communities that support our students and our schools only deepens with each school visit. I am inspired by and always mindful of the contributions of the parents, volunteers, community organizations, and citizens who make our school system such a great place to learn and grow.
I extend my sincere appreciation to our students, staff, parents and community for all that you do to help Greenbrier County Schools transform lives through educational excellence.
It is an honor to serve this school system and to be a member of the Greenbrier County Schools team. We are one team united for learning!
Respectfully,
Jeff Bryant
Superintendent
Greenbrier County Schools: Enroll with Us!
3 months ago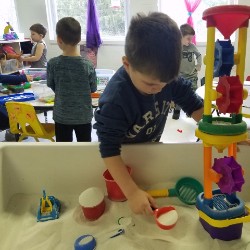 Pre-K
Please complete the online application and submit. You will be contacted for an appointment to finish your child's enrollment and schedule required developmental screenings.

Please be prepared to complete the required enrollment forms and provide the documents outlined below in What to Bring When Enrolling
Parents may contact Nancy Hanna, Director of Early Childhood Development, at 304-647-6486 with any questions.
Kindergarten
Registration sessions scheduled on the following dates:
Tues., May 16 from 11 a.m. - 7 p.m. at GSC Board Office (197 Chestnut St., Lewisburg)

Thursday, May 18 from 11:30 a.m. - 5:30 p.m. at Rupert Public Library (124 Greenbrier St., Rupert)
Children who attended GCS Pre-K do not need to register. Your child's info will be sent to their home school.
Children do not need to be present to register.
Please be prepared to provide the documents outlined below in What to Bring When Enrolling

Kindergarten early-entrance testing will be conducted in the month of June 2016. To be eligible for this early-entrance evaluation process, a child must be five (5) years old between September 1 and September 15, 2017. Results of the tests and evaluations must provide evidence that the child not only has sufficient intellectual maturity but must also show social, emotional, and physical maturity to function within the academic setting.

Parents may contact Lynne Bostic, Director of Elementary Education, at 304-647-6470 for more information.

New Student
GCS welcomes new students and their families! New students (Pre-K - Grade 12) may register on the following dates:
Tuesday, July 11 from 11 a.m. - 7 p.m. at Eastern Greenbrier Middle School (403 Knight Dr., Ronceverte)
Thursday, July 13 from 11 a.m. - 7 p.m. at Greenbrier West High School (278 Cavalier Dr., Charmco)
Enrolling after the summer registration dates? Please contact the principal at the school in your attendance zone to enroll. Elementary principals return the first week in August. Secondary principals return July 1.
Please be prepared to provide the documents outlined below in What to Bring When Enrolling

Parents may contact Melandee Heaster, Attendance Director, at 304-647-6470 with any questions.
WHAT TO BRING WHEN ENROLLING
Please present the following documents when enrolling your child:
Two Proofs of Residency
Social Security Card
State Issued Birth Certificate
Immunization Record
Five Year Physical
Last Dental Exam
Custody Documentation, if applicable
Name and address of your previous school of record if transferring to GCS
GCS District Administrator's Contact Info
5 months ago
Greenbrier County Schools
197 Chestnut Street
Lewisburg, WV 24901


304-647-6470
Superintendent

Jeffrey A. Bryant
jbryant@k12.wv.us / 304-647-6456
Associate Superintendent for Curriculum/Instruction/Student Services
Nancy Hanna - nhanna@k12.wv.us / 304-647-6470
Associate Superintendent for Non-Instructional Programs & Director of Human Resources
Douglas E. Clemons - dclemons@k12.wv.us / 304-647-6470
Chief School Business Official
David McClure - damcclur@k12.wv.us / 304-647-6460
Director of Secondary Education / CTE/ Student Affairs / Safe Schools
Deborah White - dwhite@k12.wv.us / 304-647-6470
Director of Elementary Education
Lynne Bostic - lbostic@access.k12.wv.us / 304-647-6486
Director of Technology / Assessments

Vicky Cline - vcline@k12.wv.us / 304-647-6484
Attendance Director / Homeless Liaison
Melandee Heaster- mheaster@k12.wv.us / 304-647-6466
Director of Transportation
George Brooks - gbrooks@k12.wv.us / 304-647-6461
Director of Facilities & Maintenance
Steve Kirk - sckirk@k12.wv.us / 304-647-6453
Coordinator of Child Nutrition, Health & Physical Education
Jennifer Curry - jncurry@k12.wv.us / 304-647-6462
Coordinator of Health Services/ School Counselors
Paula McCoy - pbmccoy@k12.wv.us / 304-647-6470
Coordinator of Communications, Partnerships & Grants
Christy Clemons-Rodgers - crodgers@k12.wv.us / 304-647-6470
Manager of Teacher Certification & Licensure

Beverly Engle - bengle@k12.wv.us / 304-647-6454
WVDE County School Staff Directory