Superintendent's Message
6 months ago
Jeffrey A. Bryant, Superintendent
Greenbrier County Schools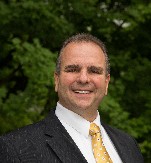 Dear GCS Families & Staff:
On behalf of Greenbrier County Schools, I extend my heartfelt sympathy to all of the students, staff and families across our county who were impacted by the devastating floods of June 23rd. Amazingly, our White Sulphur Springs Elementary and Rainelle Elementary facilities were unharmed. However, three of our thirteen schools were impacted in varying degrees.
Rupert Elementary

sustained significant damage to several areas of the school. Our team is working diligently to ensure that the necessary repairs, modifications, and abatement work is completed in time for student occupancy on August 22

nd

.



Alderson Elementary

took on water in its furnace room which has been cleaned and abated.

The road from Route 60 leading to

Greenbrier West High

was significantly damaged and is awaiting repair by the WV Division of Highways. The paved road from the school gate to the facility was also seriously damaged. The pavement and sub-base have been replaced. Also completed are repairs to the parking lot, sewer line, and areas eroded by flood water. Repairs to the school's track and wrestling facility will get underway in the coming weeks.
We were very pleased to open our doors on July 5th to offer summer feeding and Energy Express programming at all scheduled school locations, including Rupert and Alderson. These important summer nutrition and academic services for students will run through August 5th.
Our staff understands that many children of our county have been traumatized or impacted by this event, either directly or indirectly. Recognizing that this can impact learning, behavior, and relationships at school, we have modified our opening staff development agenda to include trauma sensitivity training. In addition, our school counselors and nurses, along with staff in our school-based support services (Communities In Schools, Rainelle Medical Center, and Seneca Health Services), will be available to provide additional care.
I have been deeply moved and humbled by the actions of those who live in this compassionate community that we proudly call home. Words cannot express the depth of my admiration for all who have come to the aid of our neighbors in this challenging time.
Please know that our school system stands ready to provide a safe and welcoming educational environment when we welcome our students and families back to school. The first day for students in grades 1 – 12 is August 22. Kindergarten students begin on August 29 and the first day for Pre-K students is September 1. We look forward to welcoming you!
Sincerely,
Jeff Bryant
Superintendent
GCS District Administrator's Contact Info
3 months ago
ONE TEAM UNITED FOR LEARNING!
Greenbrier County Schools
197 Chestnut Street
Lewisburg, WV 24901
304-647-6470
Superintendent
Jeffrey A. Bryant
jbryant@k12.wv.us / 304-647-6456
Associate Superintendent for Curriculum/Instruction/Student Services
Nancy Hanna - nhanna@k12.wv.us / 304-647-6470
Associate Superintendent for Non-Instructional Programs & Director of Human Resources
Douglas E. Clemons - dclemons@k12.wv.us / 304-647-6470
Chief School Business Official
David McClure - damcclur@k12.wv.us / 304-647-6460
Director of Secondary Education / CTE/ Student Affairs / Safe Schools
Deborah White - dwhite@k12.wv.us / 304-647-6470
Director of Elementary Education
Lynne Bostic - lbostic@access.k12.wv.us / 304-647-6486
Director of Technology / Assessments

Vicky Cline - vcline@k12.wv.us / 304-647-6484
Attendance Director / Homeless Liaison
Patti Burdette - psburdet@k12.wv.us / 304-647-6466
Director of Transportation
George Brooks - gbrooks@k12.wv.us / 304-647-6461
Director of Facilities & Maintenance
Steve Kirk - sckirk@k12.wv.us / 304-647-6453
Coordinator of Child Nutrition, Health & Physical Education
Jennifer Curry - jncurry@k12.wv.us / 304-647-6462
Coordinator of Health Services/ School Counselors
Paula McCoy - pbmccoy@k12.wv.us / 304-647-6470
Coordinator of Communications, Partnerships & Grants
Christy Clemons-Rodgers - crodgers@k12.wv.us / 304-647-6470
Technology Coordinator
Daryl Clemons - dlclemons@k12.wv.us/ 304-647-6484
Manager of Teacher Certification & Licensure

Beverly Engle - bengle@k12.wv.us / 304-647-6454
WVDE County School Staff Directory