Superintendent's Message
12 months ago
Jeffrey A. Bryant
Superintendent
Greenbrier County Schools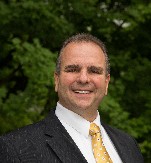 Dear Students & Families,
Do the Right Things for the Right Reasons.
This powerful statement is attached to my computer. I begin each day reminded that I am truly blessed and honored to share with students and parents one of the most significant parts of their journey in life - the privilege of receiving and embracing an education. The knowledge and skills a student will receive during their public school career, if embraced, will permit them to pursue their individual dreams.
As your Superintendent I promise to continue this vision and passion to do the right things for the right reasons each day. Furthermore, it is the responsibility and mission of every Greenbrier County Schools employee to lock arms in unity and to provide every child with the very best opportunities to be successful in life. I humbly request that you also embrace this mantra and do the right things for the right reasons every single school day. Working as a TEAM with your school, the hopes and dreams you possess can become a reality.
As I have said numerous times, our school system's success is found within the fabric of our thirteen outstanding schools and their feeder communities. Our shared commitment to student achievement, molding students of positive character, and instilling a genuine attitude of service and caring for others continues to provide a rich foundation for developing strong and successful young people.
I speak for all of our devoted and dedicated employees in saying that we consider it an honor to have your children in our school system. Simply stated, they are the single most important part of Greenbrier County Schools - - their safety and success drive all that we do.
I regard it as a humble privilege to serve all Greenbrier County citizens as your Superintendent of Schools. Please feel free to call on me for assistance.
Respectfully,
Jeff Bryant