Superintendent's Message
9 months ago
Jeffrey A. Bryant
Superintendent
Greenbrier County Schools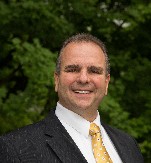 Simply said, the real action and important work of our school system take place in our thirteen Greenbrier County schools.
I have enjoyed the privilege of spending time at all of our schools in recent months and continue to be impressed by the immense school spirit and dedication to teaching and learning that is evident in our classrooms countywide. I have observed highly organized and efficient schools with students engaged in learning, teachers enthusiastic and animated in their teaching methods, and cooks, custodians, secretaries, bus drivers and maintenance staff busy at the task of serving students.
My appreciation for the communities that support our students and our schools only deepens with each school visit. I am inspired by and always mindful of the contributions of the parents, volunteers, community organizations, and citizens who make our school system such a great place to learn and grow.
I extend my sincere appreciation to our students, staff, parents and community for all that you do to help Greenbrier County Schools transform lives through educational excellence.
It is an honor to serve this school system and to be a member of the Greenbrier County Schools team. We are one team united for learning!
Respectfully,
Jeff Bryant
Superintendent